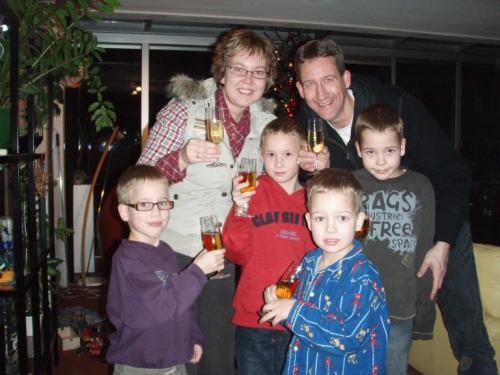 Welcome / Welkom!
Welcome to our family web site. Feel free to browse around and get to know us.
If you like our site, you can contact us to share your opinion.

Welkom op onze familie website. Kijk gerust rond om ons wat beter te leren kennen.
Als de site je bevalt, kun je ons hier bereiken.
Timo, Karin, Jayce, Menno, Romek & Quint