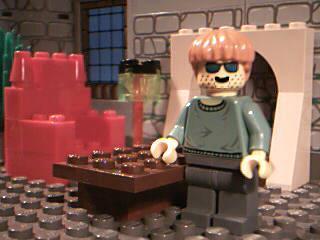 Stuntman Bob says "Welcome!"
Welcome!
Welcome to my Stop Motion Animation site.
On this site you can find my own brickfilms, various valuable lessons I learned, and you can download my home built Storyboard and Recorder software that have been used for my own productions.
If the information in this site is useful, you are happily using my software or want to support me in general, please make a donation of just €10 to help me keep this site available:
Thank you for your support!
Timo

Stop Motion Recorder 1.2
My Freeware! Stop Motion Recorder is now available for download.
Features included:
It's Freeware!
Written in 100% Java, so it runs both under Windows and Linux.
Capture frames using a standard webcam.
Looping preview function, rotoscoping and onion skinning to make perfect animations.
Chromakeying and masking to include effects during capture.
Integrated lipsync editing and generation to make you subjects speak.
Scene editing functions.